Home Personal Injury Wrongful Death
Long Beach Wrongful Death Attorneys
Compassion During the Wrongful Death Lawsuit Process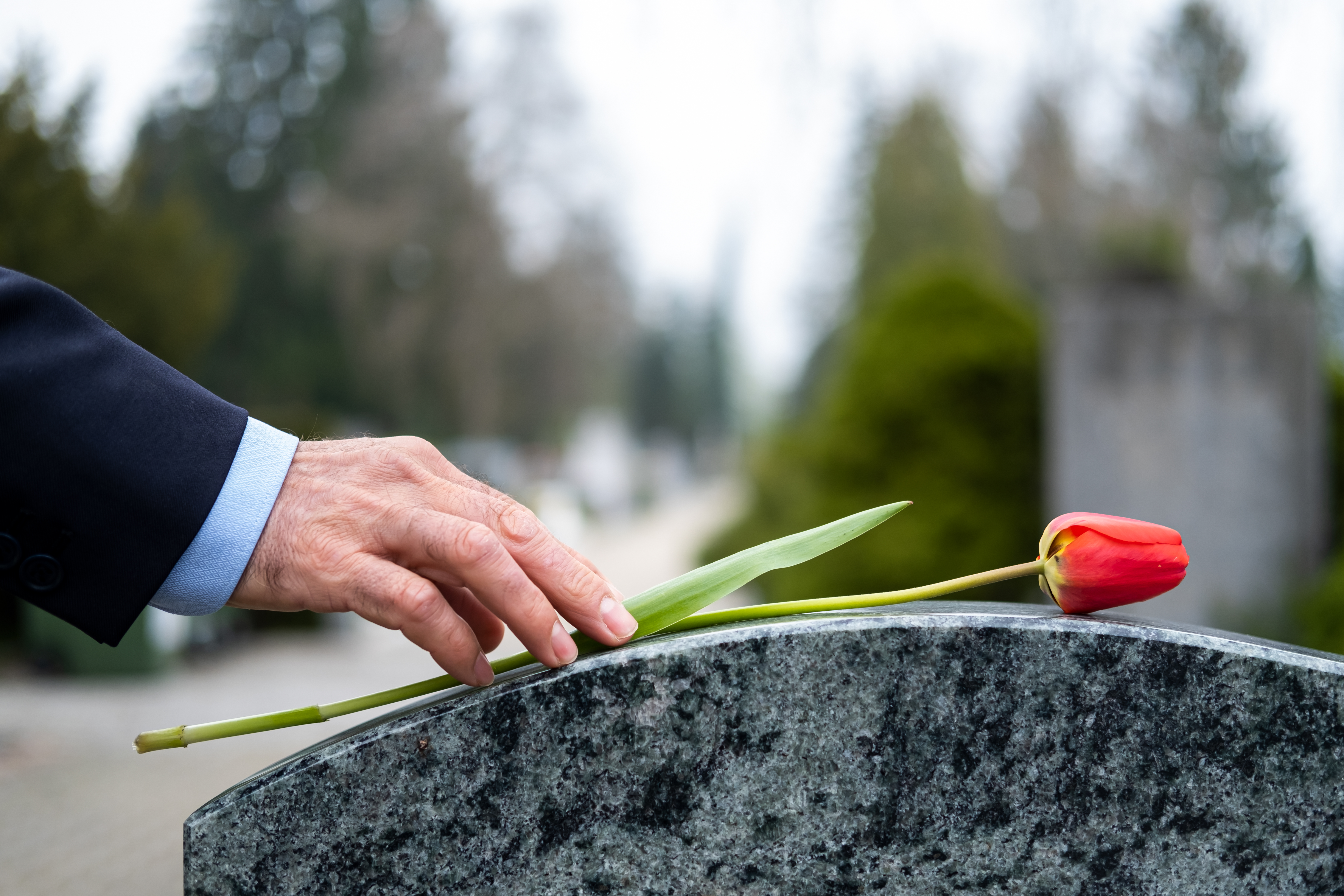 Have you lost a loved one due to the negligent, reckless, or intentional actions of another party? If so, you may have a viable wrongful death lawsuit against those liable for your loved one's death. Pursuing a legal case may not be at the forefront of your concerns, considering you are dealing with great emotional strife, but you should not drop the chance of getting the compensation you need to cover medical and funeral bills, loss of the decedent's earning capacity, pain and suffering, and more.
At The Law Firm of Joseph H. Low IV, we understand the enormous difficulties of experiencing death in the family. Our legal team will handle all financial and legal matters in your stead so you can focus on coping with your loved one's passing. For more information on your specific case, please call our Long Beach personal injury lawyers today at (562) 901-0840 or toll-free at (888) 454-5569 for a free consultation.
---
Wrongful Death Case Results
$1.7 Million: Wrongful Death
$699,500: Wrongful Death
Disclaimer: The case results mentioned on this page are not intended to be representative of usual results and not every result is typical or expected of every case. Each case is different and a prospective client's individual facts and circumstances may differ from the matter in which the results and the testimonials are provided. To discuss your case and the range of reasonable case values please contact The Law Firm of Joseph H. Low IV.
---
What Damages are Awarded in a Wrongful Death Lawsuit in Long Beach?
The "next of kin" of the decedent will receive damages awarded in a wrongful death claim and they include spouses, domestic partners, children, parents or siblings, in order of priority. A claimant may recover the following in a successful case:
Medical and funeral expenses
Loss of decedent's income
Loss of household support
Loss of child-rearing support
Loss of decedent's benefits
Other economic and noneconomic damages that result from the death of the decedent
If there are multiple recipients of awarded damages, they must determine amongst themselves how the amount is divided; otherwise, another trial may be necessitated.
Wrongful Death Statute of Limitations in California
The statute of limitations dictates how much time a claimant has to file a suit before he or she relinquishes the right to do so. It is always best to consult with an attorney and file a claim as soon as possible, especially since the deadlines for wrongful death claims can vary according to the details of a specific case. Furthermore, evidence tends to fade with time, so the longer you wait, the weaker you claim may become.
What are the Most Common Types of Wrongful Death Cases?
The liable party in a wrongful death case can be an individual, a company, or even a government entity, depending on the circumstances. The most common wrongful death cases include the following:
Medical Malpractice
Intentional Acts of Violence (assault and battery, murder, etc.)
Like with any other civil suit, the claimant must prove that his or her loved one died as a result of the liable party's actions, or lack of action. Material evidence and testimony are often needed to accomplish this, especially if the liable party disputes the claim.
Frequently Asked Questions About Wrongful Death
How Much is a Long Beach Wrongful Death Claim Worth?
There is no definite way to predict the monetary worth of a wrongful death claim. There are numerous factors involved, and many issues must be taken into consideration. Some of the most significant factors in determining the worth of a wrongful death claim are listed below.
Is it clear that the defendant engaged in reckless or negligent behaviors that resulted in the death of another human being?
Since the deceased individual will not be present to give an account of events, courts rely on spouses, immediate family members, and close relatives to act on behalf of their loved one. Most often the children, parents, grandparents, and spouses of deceased individuals make the claim, but some states allow extended family members to make claims as well. The court will take the number of survivors into consideration when deciding on a monetary amount.
How much income did the deceased individual generate when he or she was alive? How much was the person expected to make in the future?
What is the total value of the medical bills and funeral expenses?
At the end of the day, you should remember that the court will decide on the final amount if you happen to win; not your attorney.
How Long Does it Take for a Wrongful Death Claim in Long Beach to be Resolved?
There is no way to determine the amount of time it will take to arrive at a final resolution, and it is not uncommon for complex cases to last more than four or five years. After reviewing the primary aspects of a case, your lawyer may be able to give you a conservative estimate. Wrongful death claims are lengthy because the judge and jury must hear and consider every single fact before they can make a decision regarding responsibility.
Do I Have to Go to Trial to Defend My Claim?
Depending on the circumstances, you may not have to go to trial. If the other side offers to pay a fair amount, you do have the option to settle. The other side can offer a settlement as many times as they please throughout the trial. Your lawyers can provide professional advice regarding the settlement, but the final decision will be yours to make. If they make an offer that you feel is adequate, you may never have to enter the courtroom.
Do I Need to Hire an Attorney?
More than likely, hiring an attorney with a strong performance record will drastically improve your chances of winning. The other side will usually hire a team of experts and seasoned attorneys with extensive knowledge of the law. If you do not have the same degree of knowledge, you will quickly find yourself in over your head. There are also numerous rules and procedures that must be followed in court, and if you fail to follow them, the judge can throw the case out. By hiring a wrongful death attorney in Long Beach of your own, you can ensure that all the procedures are followed and that you have access to the same level of legal knowledge as the other side.
Can I File a Claim if the Death Occurred in the Workplace?
In most cases, workers' compensation will provide in the event of an on-the-job death. However, you may be able to hold a "third party" responsible. For example, if a delivery truck driver dies in a crash while making a delivery, the manufacturer of the truck can be held partially responsible, especially if a vehicle defect contributed to the accident. Your right to file a claim against a third party will depend on the circumstances surrounding the death of your loved one.
Speak With a Trustworthy Long Beach Wrongful Death Lawyer
Wrongful death is a sensitive legal issue that requires assistance from an honest and caring lawyer. Long Beach injury attorney Joseph H. Low IV is regarded as one of the best in the area, especially when it comes to service you can rely on. He always keeps his clients updated every step of the way and makes sure they always know where they're standing. Contact his office if you have any questions regarding the firm or your case.
Additional Information
"Joseph, Thank you for your assistance. Your understanding compassion & incredible expertise are admired & appreciated. I will be referring any of my clients who require legal help to you."

- M.D.